HOWTO: Apply BGC Bday Promo Coupon to an Order
This FAQ article provides a step-by-step guide on how to redeem your Insider Birthday Promo coupon using available BGC Marks (points).
---
Redeeming your Birthday Promo Coupon (with BGC Marks)
1) Go to your Customer Area (My Account) by clicking the [My Account] link in the top right corner of the webstore.
If you have not logged in yet, you'll be asked to do so now.
If you forgot your password, click here to reset it.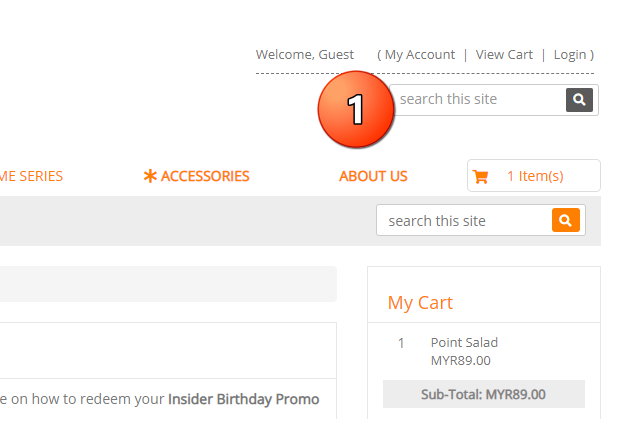 2) Under the My Insider Rewards section, click on the Redeem Birthday Promo link.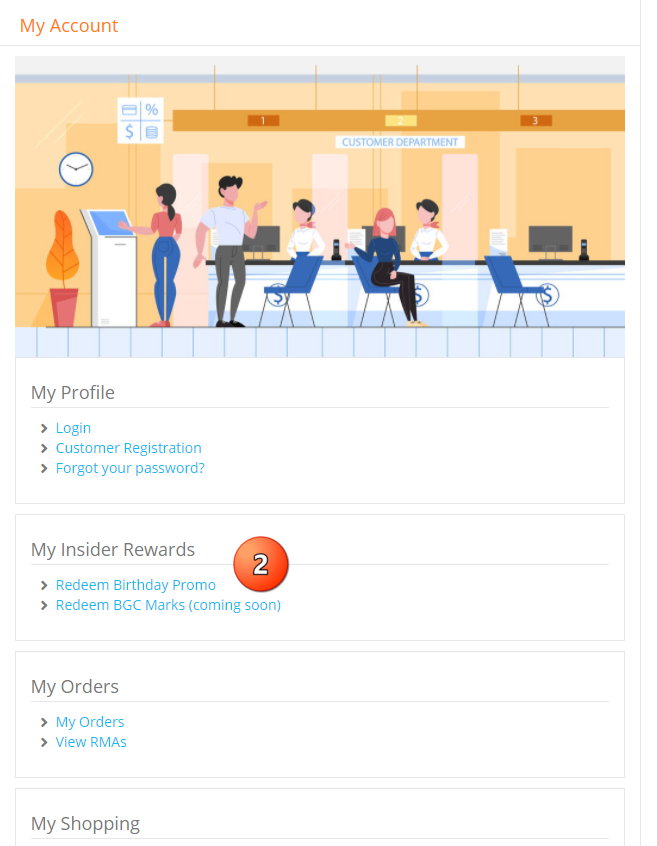 3) The Redeem Birthday Promo page will open
4) Follow the instructions on the page and you'll soon be getting a special discount coupon from us for your Birthday Game!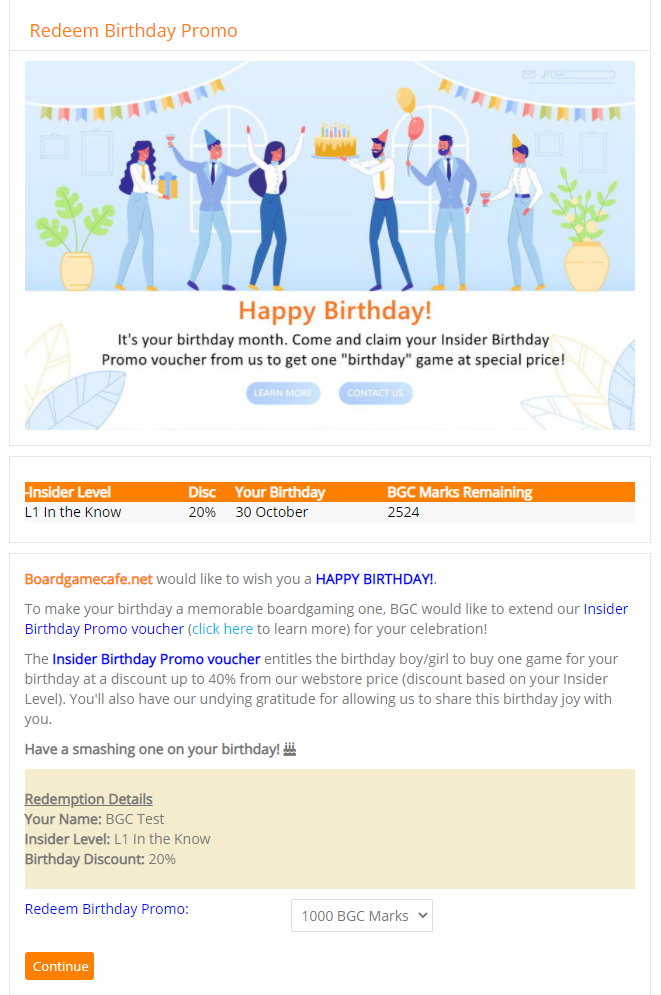 5) Some key points to remember about our Insider Birthday Promo.
If your membership is at level 1 to level 3, you need 1,000 BGC Marks to redeem your Birthday Promo Coupon. If you are still at level 0, then your Bday Promo coupon is free (zero cost).
Valid for one month after redemption
Valid for one game only (exclusions may apply)
Purchases made using Birthday Promo Coupon will not earn any BGC Marks
Have a Happy (belated) Birthday!
---
Still have questions? Feel free to whatsapp us or send us an email.
Other related FAQs